WHY YOU NEED ACCOUNTING SERVICES FOR YOUR CONSTRUCTION BUSINESS
If you're in the construction business, you probably can help clients with great engineering and a quality build. You likely also spend considerable time investing in ongoing training to learn about the latest sustainable building designs and technology in your field.
Unless you want to spend even more hours learning about tax codes and compliance laws, you'll want to hire a bookkeeping service for your Atlanta construction company. An outsourced service helps you:
Serve clients better: A quality bookkeeping service for your construction company in Atlanta takes care of invoicing, financial reporting and other needs so you can put your focus on providing the best services possible for your clients. The peace of mind you enjoy with your financials lets you build your business.
Save money: In the competitive construction industry, profitability matters. With outsourced bookkeeping, you can free up cash flow because you don't have to spend money to pay for salary, benefits and the other costs of hiring a full-time bookkeeper. Your outsourced bookkeeper can also help you find ways to improve cash flow and even minimize your tax obligation, freeing up more money.
Save time: Doing your own bookkeeping can be time-consuming, even with special software. Hiring and training a professional can also be time-consuming, and you need extra time to be on building sites and meeting with clients. With outsourced services, your bookkeeping is handled for you, freeing up your schedule for the other tasks you need to accomplish.
Stay compliant: In construction, you need to stay compliant for insurance and to ensure you can apply for financing when you need it. In addition, you need excellent records for state, local and federal tax authorities. Professional bookkeeping services ensure your books are always ready for full transparency.
THE BENEFITS OF

CHOOSING MARSHALL JONES

Marshall Jones is the premiere accounting service for your construction company in Atlanta. We bring several benefits to the table, including:
Outsourced Services
We help save you the time and money you'd spend hiring an in-house accountant.
The Right Level of Control
Whether you want to stay completely in control of your accounting or want to outsource it completely, Marshall Jones can help. You can always contact your accountant or set up regular reports so you know exactly what is happening in your accounts.
Fully Customizable Services
Whether you're mostly worried about being ready for audits or are in a full growth phase, we can set up accounting services to assist. We can also offer the right level of services, whether you need seasonal support around tax time or full-time support. As your construction business grows and your needs change, changing the services you receive from Marshall Jones is as easy as reaching out to us.
Experience
We have more than 30 years of experience helping individuals and businesses with their accounting and bookkeeping needs. We've worked with many construction and real estate companies in the area and are familiar with the unique accounting needs of this industry.
Other Areas of Expertise
We offer other affordable services to help too like bookkeeping services and part-time bookkeeping services in Atlanta, GA and Alpharetta, GA.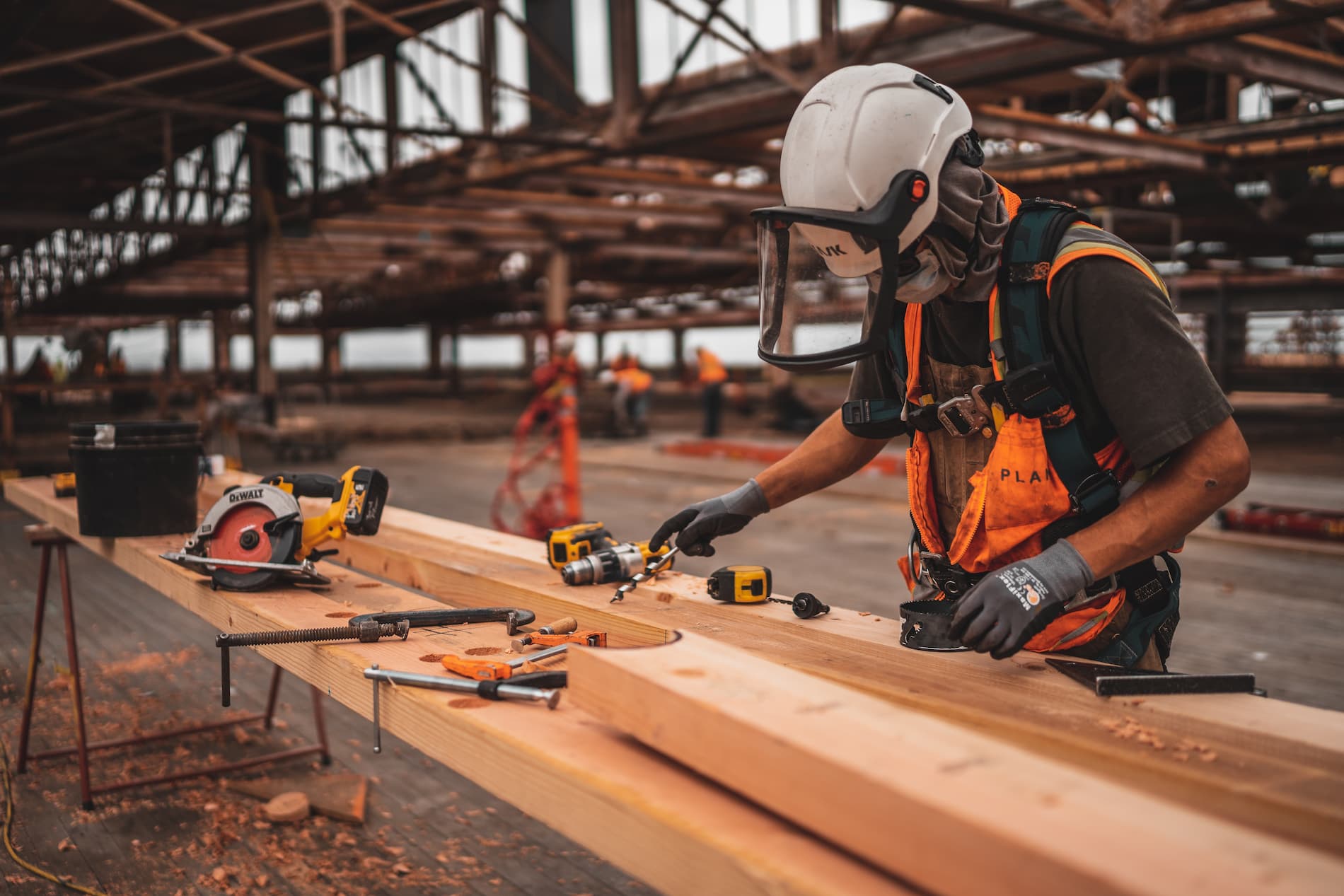 Spend more time focusing on your business
AUDIT AND ASSURANCE FOR THE CONSTRUCTION INDUSTRY
An audit by certified public accountants and advisors at Marshall Jones unlocks a mountain of financial data. With over 30 years of experience, our team works to develop accurate and up-to-date financial analyses and information you can use. Construction companies face unique accounting challenges, and we help overcome them.
Our audits are extensive and inclusive. We unpack all your financial data to ensure accuracy and compliance. Construction company audit and assurance services by the team at Marshall Jones include:
Evaluations: Comprehensive evaluations for risk management
Solutions: Advanced methods for revenue recognition
Projections: Knowledgeable financial projections
Tracking: Accurate employee payroll tracking and reports
Audits also include budget planning and generating accurate financial statements. Audits ensure construction company financial reporting remains compliant with IFRS and IAS standards.
OVER-UNDER BILLING
In the construction industry, balance sheets can be confusing. Companies must continuously over- and under-bill, balancing accounts between new bids, active projects and those waiting for final payment. Keep the business moving with audit and assurance services so you can better track, plan and budget future work. From complicated payroll to busy balance sheets, our CPAs and advisors can help.
TAX PLANNING AND PREPARATION FOR THE CONSTRUCTION INDUSTRY
Construction tax planning and preparation requires knowledge of the industry. At Marshall Jones, we have over 30 years of experience providing targeted tax planning and preparation services. Tax services involve much more than filing your taxes — but don't worry, we'll do that too. Construction tax planning and preparation involve a mix of strategy, resource management and attention to detail.
Tax Planning
Tax planning for construction businesses is a thorough strategy session aimed to maximize all possible deductions while limiting tax liability. Construction companies can take advantage of savings with strategic tax planning services.
Tax Preparation
Our CPAs and advisors stay current on the latest changes to tax law so you don't have to. We have decades of experience filing taxes for construction businesses, and navigating their unique bookkeeping structures to keep them compliant.
At Marshall Jones, we can manage the complexities of construction payroll and tax obligations. Rethink the way you view business taxes. Turn your tax obligations into opportunities with construction industry tax planning and preparation services.