Outsourced Accounting Services: Enhance Your Finances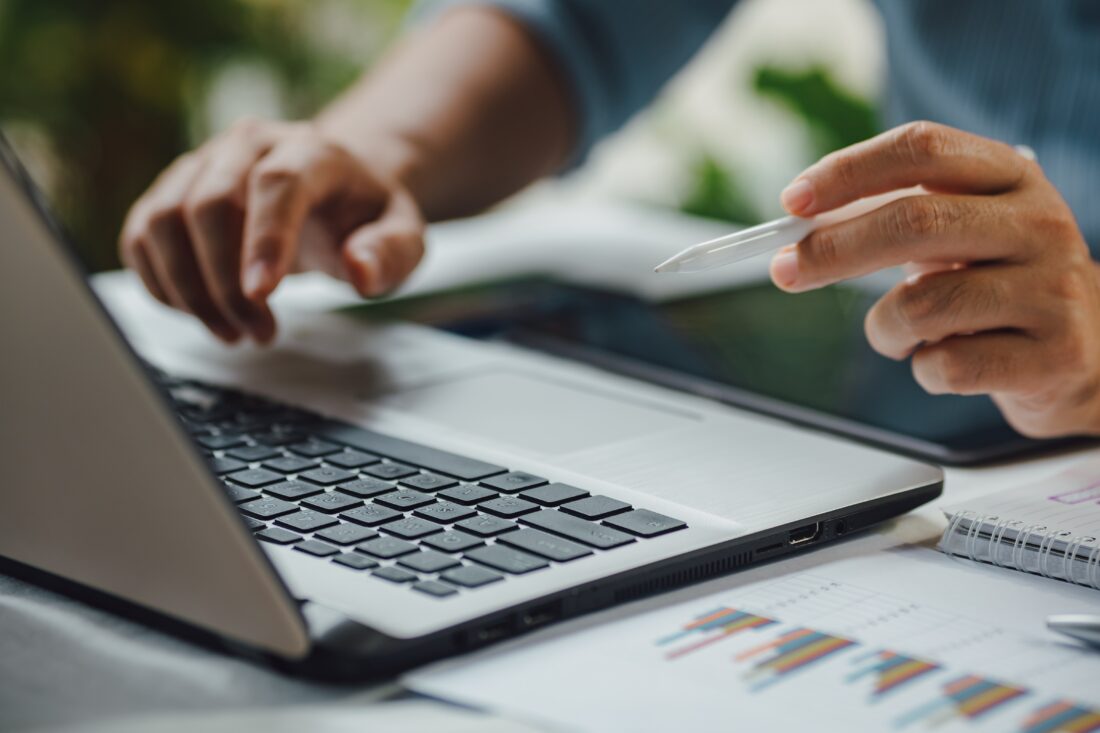 Outsourced accounting services have become a valuable solution for businesses seeking to optimize their financial operations. When you entrust your accounting to specialized professionals your business can reap several benefits. Whether you're a small startup or a large enterprise, outsourced accounting offers a range of advantages. Marshall Jones is a trusted partner for outsourced accounting services in Marietta, GA. Our team is dedicated to helping businesses like yours streamline their financial management processes. We'll allow you to focus on what you do best – running and growing your business. Learn more about how outsourcing your accounting can enhance your business's finances. 
What Are The Advantages of Outsourced Accounting?
Choosing outsourced accounting services can be a game-changer for businesses of all sizes. Advantages of this service include:
Increase Productivity: By outsourcing your accounting tasks to Marshall Jones, you can free up valuable time and resources that can be better utilized for core business activities. Our skilled accountants will handle all aspects of your financial management, including bookkeeping, financial reporting, payroll processing, and tax preparation. This allows you and your team to focus on strategic initiatives, serving your customers, and driving business growth.
Access to Expertise: Accounting is a complex field that requires specialized knowledge and skills. Our team of CPAs and financial experts have years of experience working with businesses in Marietta and the surrounding areas. We stay updated on the latest accounting regulations and industry best practices, ensuring accurate financial reporting and compliance with tax laws. With Marshall Jones, you can have peace of mind knowing that your financials are in the hands of professionals.
Cost Savings: Finally, outsourced accounting services can provide significant cost savings compared to hiring and maintaining an in-house accounting department. With our services, you eliminate the need for recruitment costs, employee benefits, office space expenses, and ongoing training. Our flexible pricing options allow you to choose a package that fits your budget and business requirements.
How Can We Help?
At Marshall Jones, we offer a suite of outsourced accounting services. Our services are tailored to meet the specific needs of businesses. When you outsource accounting to us, you can expect to receive:
1. Bookkeeping and Financial Reporting: Our expert accountants will handle your day-to-day bookkeeping tasks. They will ensure accurate and up-to-date financial records. We provide regular financial reports. Then, we provide valuable insights into your business's financial health.
2. Payroll Processing: Managing payroll can be time-consuming and complex. We take care of all aspects of payroll processing, including calculating wages and generating payroll reports. With our services, you can ensure accurate and timely payroll processing.
3. Financial Analysis and Advisory: As your trusted financial partner, we go beyond basic accounting tasks. Our team provides valuable financial analysis, helping you make informed business decisions. We offer insights and recommendations to improve your financial performance, optimize cash flow, and achieve your long-term goals.
Get In Touch With Marshall Jones
With physical offices in Atlanta and Alpharetta, we're well-positioned to serve businesses throughout the local area. Our team of professionals delivers quality accounting services. Don't let accounting tasks hold you back from achieving your business goals. Together, we can take your business to new heights. Contact Marshall Jones online to discuss your outsourced accounting needs today.