Outsourced Accounting: Advance Your Financial Processes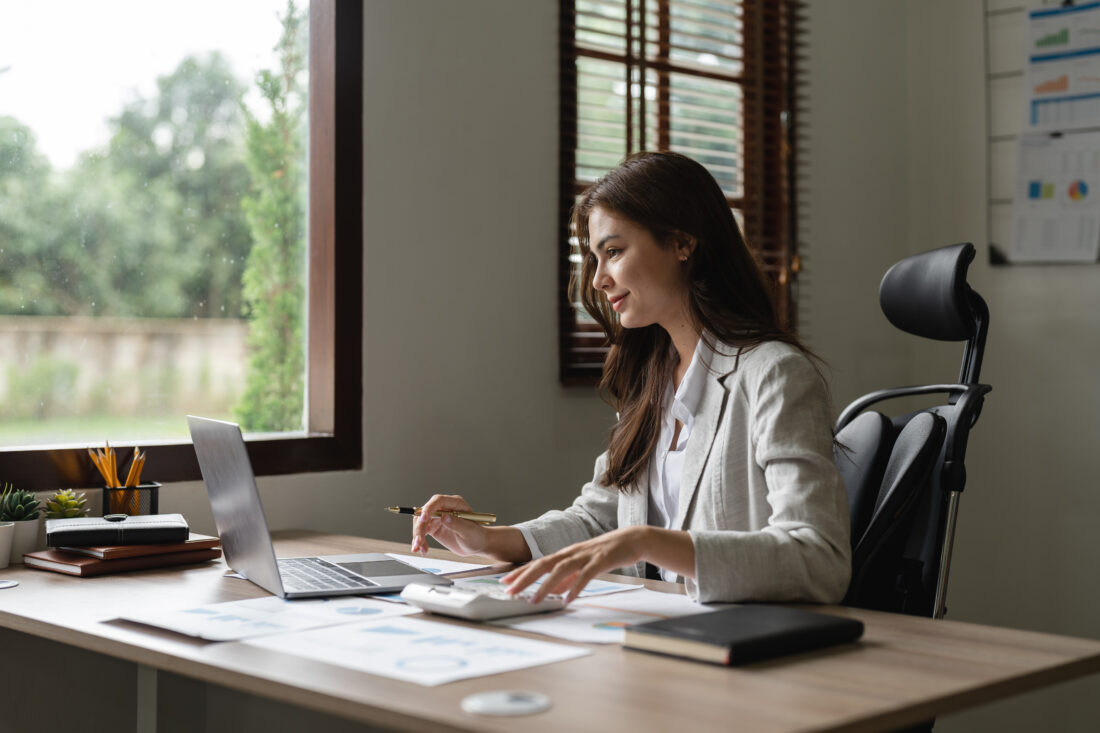 Efficient financial management is crucial for businesses. However, handling your accounting processes in-house can be time-consuming, resource-intensive, and prone to errors. Marshall Jones offers top-notch outsourced accounting services designed specifically for businesses in Alpharetta. Our services help you streamline your financial operations. We allow you to focus on what truly matters: growing your business! Learn more about how we offer outsourced accounting in Alpharetta.
Streamlining Your Financial Processes
Why Outsource Your Accounting?
At Marshall Jones, we understand the importance of efficient financial management for businesses in Alpharetta. Our outsourced accounting services are specifically designed to streamline your financial processes and provide you with the support you need to focus on growing your business. Here's how our services can help:
Accurate Bookkeeping and Financial Reporting
Accurate bookkeeping is the foundation of sound financial management. Our experienced team at Marshall Jones will ensure that your books are up-to-date and accurate. We handle all aspects of bookkeeping, including recording financial transactions, reconciling accounts, and generating financial statements. With reliable and timely financial reporting, you can make informed decisions and have a clear picture of your business's financial health.
Efficient Payroll Processing
Managing payroll can be time-consuming and complex, especially with the ever-changing tax regulations and employment laws. Our outsourced accounting services include payroll processing, where we handle all aspects of calculating employee wages, processing tax withholdings, and generating payroll reports. By entrusting your payroll to us, you can save valuable time and ensure accurate and timely payments to your employees.
Financial Analysis for Informed Decision-Making
Understanding your business's financial performance is essential for making informed decisions and driving growth. At Marshall Jones, we provide in-depth financial analysis to help you gain valuable insights into your business's financial health. Our team analyzes key financial metrics, identifies trends, and provides strategic guidance based on the findings. With our support, you can make data-driven decisions that contribute to the success of your business.
Experience the Benefits of Streamlined Financial Processes
Partnering with Marshall Jones for our outsourced accounting services in Alpharetta offers numerous benefits. By streamlining your financial processes, you can:
Save time and resources: Outsourcing your accounting tasks to our experienced team frees up valuable time and resources that you can invest in core business activities.
Ensure accuracy and compliance: Our professionals stay updated on accounting regulations and tax laws, ensuring accurate financial reporting and compliance with all relevant requirements.
Gain financial insights: Through our financial analysis services, you can gain a deeper understanding of your business's financial performance and make informed decisions.
Scale your accounting support: As your business grows, our outsourced accounting services can easily scale to meet your evolving needs, providing the flexibility you require.
Schedule a Call Today
At Marshall Jones, we are dedicated to helping businesses in Alpharetta streamline their financial processes through our outsourced accounting services. By hiring us, you can receive efficient financial management and focus on your business. Contact Marshall Jones today to discuss your outsourced accounting needs in Alpharetta. Our team is ready to tailor a solution that fits your specific requirements.