Outsourced Accounting: Improving Financial Management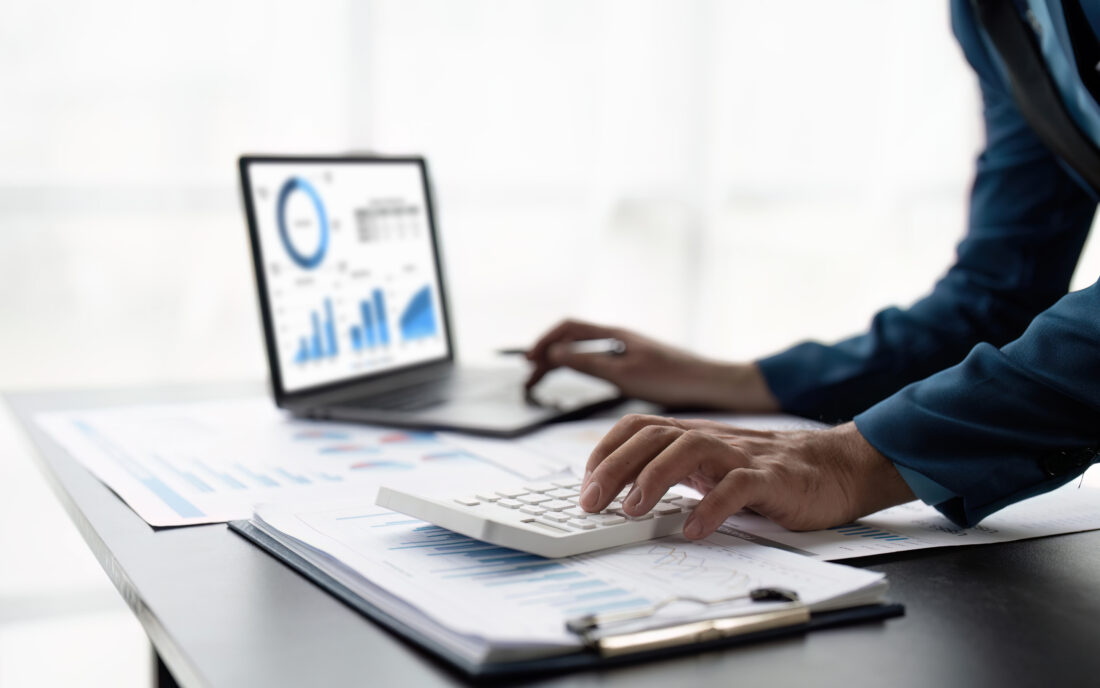 As a business owner in Atlanta, you understand the importance of efficient financial management. However, managing your accounting processes in-house can be time-consuming. It can also be resource-intensive and prone to errors. That's where Marshall Jones comes in. We offer top-notch outsourced accounting services tailored to businesses in Atlanta, helping you streamline your financial operations and focus on what matters most: growing your business.
What Are The Advantages of Outsourced Accounting?
Cost-Effectiveness
Outsourcing your accounting functions is a cost-effective solution for businesses in Atlanta. By partnering with Marshall Jones, you can eliminate the need to hire and train an in-house accounting team, saving you recruitment costs, employee benefits, and office space expenses. Our outsourced accounting services provide you with access to a team of experienced professionals without the overhead costs associated with maintaining an in-house department.
Expertise and Specialization
Accounting is a complex field that requires specialized knowledge and expertise. By outsourcing your accounting tasks to Marshall Jones, you gain access to our team of skilled accountants who have extensive experience working with businesses in Atlanta. We stay up to date with the latest accounting regulations and industry best practices, ensuring accurate financial reporting and compliance with tax laws.
Time Savings
Managing your accounting functions internally can be time-consuming, diverting your attention from core business activities. By outsourcing your accounting to us, you can free up valuable time and resources, allowing you to focus on growing your business, serving your customers, and pursuing strategic initiatives. Our dedicated team will handle all your accounting tasks efficiently, including bookkeeping, financial reporting, payroll processing, and tax preparation.
Scalability and Flexibility
As your business in Atlanta grows, your accounting needs may change. With outsourced accounting services from Marshall Jones, you have the flexibility to scale your accounting support up or down based on your business requirements. Whether you're a startup in need of basic bookkeeping or an established company with complex financial needs, we can tailor our services to fit your specific needs.
Atlanta Outsourced Accounting Services
At Marshall Jones, we offer a comprehensive range of outsourced accounting services to businesses in Atlanta. Our services include:
Bookkeeping and Financial Reporting: Accurate bookkeeping is critical for tracking your business's financial health. Our team will ensure that your books are up to date. This will provide you with reliable financial statements, balance sheets, income statements, and cash flow reports.
Payroll Processing: Managing payroll can be a time-consuming task. It can require expertise in tax regulations and employment laws. We will handle all aspects of payroll processing, including calculating employee wages, processing tax withholdings, and generating payroll reports.
Financial Analysis and Strategic Guidance: Our professionals provide valuable financial analysis and strategy. Thus, we will help you make informed business decisions. Our team will analyze your financial data, identify trends, and provide insights into your business's profitability.
Partner with Marshall Jones for Outsourced Accounting
At Marshall Jones, we are dedicated to helping businesses in Atlanta achieve financial efficiency and success through our outsourced accounting services. By partnering with us, you can:
Save costs and resources
Access expert accounting knowledge and
Focus on core business activities
Scale your accounting support as your business grows
Receive comprehensive accounting services tailored to your needs
Get In Touch Today
Take the first step towards enhancing your business's financial management. Contact Marshall Jones today to discuss your outsourced accounting needs and explore how our services can benefit your Atlanta business. Let us be your trusted accounting partner. Visit our website to get help today!