Understanding Financial Statements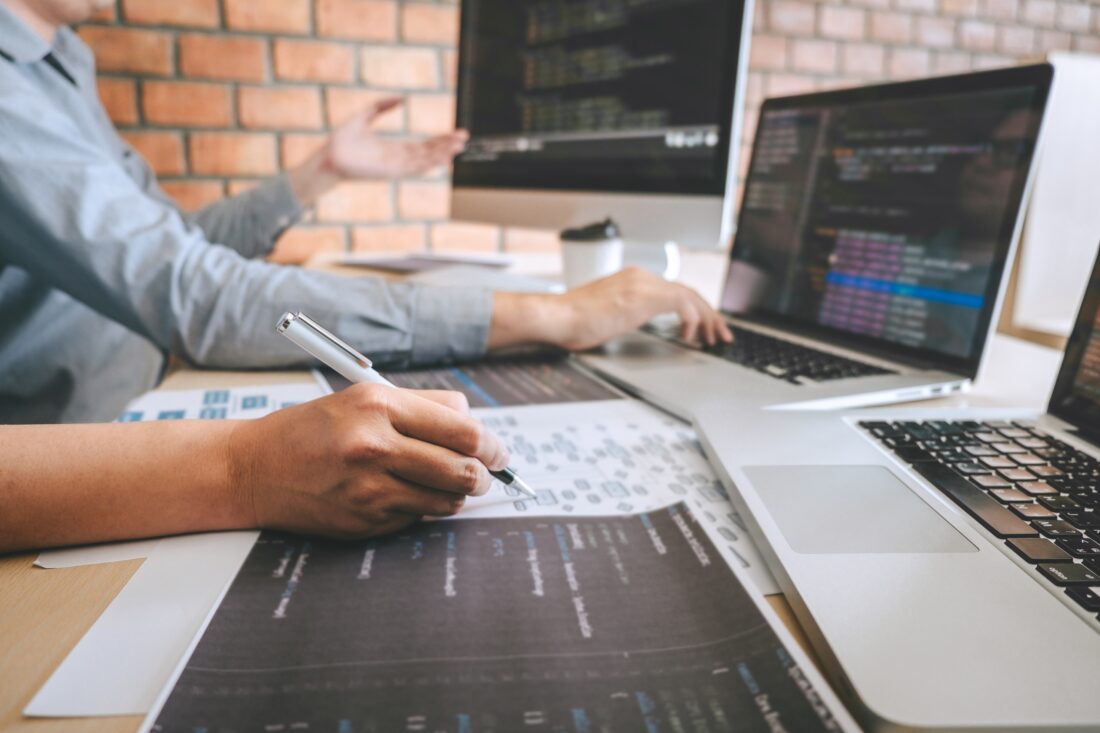 Financial statements are a significant player in projecting company growth, expenses and stockholder's love when they see growth. Every business owner needs to understand how to digest their financial statements, from balance sheets to cash flow reports to the annual reports. Knowing how to successfully establish where your money goes, how it is coming in, and what you have available allows you as the business owner to make decisions that will benefit your company's growth.
Whether you are an established business owner who knows how to read financial statements and wants to brush up on your knowledge or a beginner wanting to learn the ins and outs of proper financial statement reports, this article will be your guide. We will go over how to read each type of statement and why they are valuable to know.
How To Read a Balance Sheet
The balance sheet is a statement made to showcase what the company is worth, also known as "book value." The balance sheet lists all of the companies assets, liability and owners' equity as of the reporting date. These sheets are generally sent out either monthly or quarterly, depending on the area and the company. Since the balance sheet is a sort of "window" into the company on a financial aspect, they are used internally and externally for different reasons.
Externally, balance sheets are a way to quickly look at the companies standing and how they do business. It allows investors and stockholders to know if you are smart with your investments or take risks. The balance sheets give enough information for external viewers to gauge growth, profits and liability. Knowing how to read these metrics and convey them to the interested parties enhances their trust in you and shows them you know how to run your business.
Internally, balance sheets are a method to gain insight into how the company is doing and possible future growth or what changes they need to make to increase growth. Stakeholders, employees and the business owner can all use this information to see if the company is failing or succeeding. Having first-hand knowledge of the business allows you to focus on areas that are working to your advantage while backing out and changing directions in areas you are not succeeding in, opening doors to new active opportunities.
How To Read an Income Statement
Income sheets are where you get the information on income and expenses. You can find the companies performance over a given period telling how your decisions land financially. Much like the other documents talked about in this article, income statements can show if the company is profitable or not. Since income and expenses are the heart and soul of this statement, you can find information on how much the company is spending versus what it's bringing in, production costs and self-investment info.
The business owners, accountants and investors use this information to project future growth based on current numbers and correct actions where they need to. When you look at the statements and notice you have missed a particular target, you can readjust your direction and try other ways to increase numbers in that targeted area. Investors will mainly use the statements to buy or sell parts of their shares of the company with what direction it's heading.

How To Read a Cash Flow Statement
Cash flow statements show how the business uses cash over a certain period in a detailed format. There are three sections the cash flow statement can provide detailed information in including:
Operating activities: Details profit income that is received when either the products or serviced are rendered complete.
Investing activities: Gives information on the cash flow from assets such as property being sold or purchased, patents and other purchases using non-debted cash.
Financing activities: Provides detailed cash flow information from debt and the value of the company with financing.
The information provided in the statement allows you to see in which divisions you are generating the most cash and analyze where to put the companies assets in the future, enabling intelligent business growth decisions that would otherwise be harder to determine. The cash flow statement is different from profit. It details where your money is going and how much you're getting back, while profit information is more about the income statement.
How To Read an Annual Report
Annual reports are published yearly. They are for public viewing, so anyone who wishes to know about any particular company can read up on their operations and financial standing. Current and new investors use this report to make their own financial decisions about where and how to invest in companies. When you are viewing the annual report, you will notice two sections. One of the sections is the story and history of the company and what they have accomplished and where they started, and where they plan to go as they progress.
The second half of the annual report is all the financial information and statements for public viewing. These reports are often used for marketing purposes because they combine numbers and narrative with telling a story about the company's past and future enticing people to engage with them. You can get these documents via the company website and are available to shareholders before the annual shareholder meetings that go over the company's past year and where it is going.

Working With Marshall Jones Certified Public Accountants and Advisors
Marshall Jones is a trusted company that specializes in outsourced accounting. Many services are available from part-time controllership, accounting records cleanup, bookkeeping, budget preparation, cash flow projections and hiring. If you need extra help to achieve proper growth within your company or are unsure of how to properly certain all these statements, contact Marshall Jones Certified Public Accountants and Advisors today. Our team can help you achieve your business goals.