Will the IRS reject your tax return next year?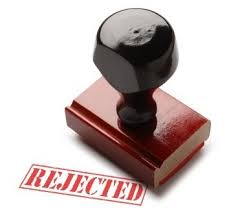 In the latest signal that the Affordable Care Act is still law, the Internal Revenue Service said this week that it is taking steps to enforce the most controversial provision: the tax penalty people face if they refuse to obtain health insurance.
Next year, for the first time, the I.R.S. will reject your tax return when filed electronically if you do not complete the information required about whether you have coverage, including whether you are exempt from the so-called individual mandate or will pay the penalty. If you file your tax return on paper, the agency said it could suspend processing of the return and delay any refund you might be owed.
The I.R.S.'s guidance makes it clear that taxpayers cannot simply ignore the Affordable Care Act. While the penalty applies only to people without insurance, all taxpayers are required to say whether they have coverage.
Legal experts say the I.R.S. has been clear that the law was in effect, despite repeated efforts by Mr. Trump and Republican lawmakers to repeal it. Congress would have to specifically repeal the mandate, they say, even if the administration has significant leeway over how aggressively it enforces it.
But there has been substantial confusion among taxpayers and insurers. Many insurance companies raised their rates for next year's plans because they were worried the administration would essentially stop penalizing people who refused to buy coverage, leading to fewer enrollments.
People may have also mistakenly believed they did not have to comply with the law's reporting requirements. The new guidance suggests taxpayers will now face a sharp reminder that they need to provide this information, when they go to file a return electronically or submit the appropriate paperwork to get any refund they are due.
Under the law, an individual who does not have insurance can face a penalty of $695 a year for an individual, up to a maximum of $2,085 for a family or 2.5 percent of your adjusted gross income, whichever is higher. People are exempt from the penalty if they have too little income or if the lowest-priced coverage available costs them more than 8.16 percent of their household income.
The I.R.S. had initially held off rejecting returns because the law was new, but then it delayed its plans to assess the effect of the executive order. In evaluating its stance, the agency may have decided the requirement eases the burden on taxpayers by making it clear they need not worry if they have insurance or are exempt from the penalty. While the agency is taking steps to be sure it collects all the information necessary to levy the penalty, it could also take a very lenient view of how aggressively it goes after anyone who does not sign up.